Transformations in
Business & Economics
© Vilnius University, 2002-2011
© Brno University of Technology, 2002-2011
© University of Latvia, 2002-2011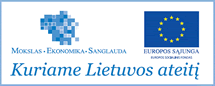 Article
Business Relations and Company Internationalisation: A Case of Lithuanian Textile and Apparel Companies

Erika Vaiginiene
ABSTRACT. The main aim of this paper is to analyze the intensity of relationships of a Lithuanian textile and apparel company with its business partners and to test how the relationships affect the company's internationalisation. The social distance aspect is introduced in the context of the business partnership literature. Empirical data were collected via a questionnaire survey (response rate is 32% (38 of 119 companies)). Data analysis shows that Lithuanian textile and apparel companies can be characterized as having a very low degree of internationalisation despite their managers having a good understanding of the importance of business partnerships and a low social distance with business partners. Thus, the study shows that an understanding of importance of close relationships with business partners does not result in a higher degree of internationalisation as there are additional factors such as social distance and intensity of relationships (for example "passive relationships") which affect internationalisations process as well.
KEYWORDS: company internationalisation, social distance, relationships with business partners, textile and apparel companies, Lithuania.
JEL classification: M16, L14, P2.