Transformations in
Business & Economics
© Vilnius University, 2002-2013
© Brno University of Technology, 2002-2013
© University of Latvia, 2002-2013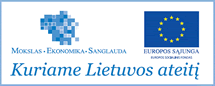 Reviews on International and National Conferences & Seminars
"THE ISSUE OF RESTRUCTURING IN THE ENVRONMENTAL AND (PRO) ECOLOGICAL CONTEXT"
Reviewer:

Habil. Dr. Tomasz Bernat

JEL classification:

Y80
Title of the International Conference:

SOCIAL AND ECOLOGICAL IMPLICATIONS OF RESTRUCTURING DURING AND AFTER THE GLOBAL ECONOMIC CRISIS

Organiser(s):
Vilnius University, Kaunas Faculty of Humanities, Lithuania
University of Szczecin, Faculty of Economics and Management, Poland.
National University of Food Technologies, Ukraine.
National Ukrainian Academy of Science, Ukraine.

Date:
9-10th May, 2013
Venue:
Vilnius University, Kaunas Faculty of Humanities, Muitines st. 8, LT-44280, Kaunas, Lithuania
Language:
English
Contact person(s):
Prof. dr. Virginija Jurėnienė
Muitines st. 12, LT-44280, Kaunas
Phone: (8-37) 202627
E-mail:
Conference website:
http://www4017.vu.lt
Conference material:
Conference papers were publishes in the Conference Proceedings (e-edition).
Please, read the full text in the international journal of scholarly papers.