Transformations in
Business & Economics
© Vilnius University, 2002-2013
© Brno University of Technology, 2002-2013
© University of Latvia, 2002-2013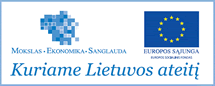 Article
INNOVATIONS AND OTHER DEVELOPMENT CHALLENGES IN ESTONIAN FOOD PRODUCING INDUSTRIES

Tonu Roolaht
ABSTRACT. Food producing industries form one of the most important sub-branches in Estonian manufacturing. In 2006 these industries (including production of beverages) employed on average more than 17 thousand people, which is around 13% of employment in Estonian manufacturing industries. Meat, dairy and bakery industries can be characterised as having few dominant players along with a high number of small companies. The aim of this paper is to outline the major development challenges of the Estonian food manufacturing industries in the light of innovative processes in large and small companies. Estonian food manufacturing industries have successfully invested into major process and product innovations. These changes have enabled to offer modern packages of high quality and a wide variety of products in terms of package size, taste, and readiness for usage. The innovations have also improved food safety and structure, nutritional value, and offered more efficient ways to provide consumers with differentiated products.
KEYWORDS: innovation, development, food production, industry study, Estonia.
JEL classification: O31, O32, O14, L66.