Transformations in
Business & Economics
© Vilnius University, 2002-2013
© Brno University of Technology, 2002-2013
© University of Latvia, 2002-2013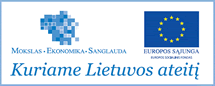 Article
INFLUENCE OF SOCIOECONOMIC FACTORS ON THE ENTREPRENEURSHIP OF POLISH STUDENTS

Marcin W. Staniewski, Tomasz Szopinski
ABSTRACT. Micro firms are somewhat more important in Poland than is typical in member countries of the EU. Polish students express considerable interest in establishing a business. The paper discusses the results of a survey conducted on a sample of 500 students at the University of Finance and Management in Warsaw examining entrepreneurial attitudes. The aim of the survey was to identify the factors currently determining the shape and development of entrepreneurial attitudes among students. The results indicate that male students were more likely to develop plans to engage in business activities. Another variable determining one's readiness to take up self-employment was age. The survey also revealed a relationship between the experiences of the respondents' parents or friends in operating their own businesses and the respondents' interest in being self-employed. The results demonstrate the necessity to introduce changes in the way in which students are provided with higher education. There is a significant need to conduct a greater number of workshops based on analysing case studies. Moreover, there is also a need to pursue a family policy aimed at eliminating barriers to women taking up self-employment and operating their own businesses.
KEYWORDS: students, entrepreneurship, socioeconomic factors, Poland.
JEL classification: D01, L260, J240.