Transformations in
Business & Economics
© Vilnius University, 2002-2013
© Brno University of Technology, 2002-2013
© University of Latvia, 2002-2013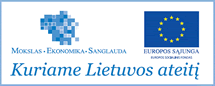 Article
GROWTH OPPORTUNITIES AS MODERATORS OF THE MECHANISMS OF CORPORATE CONTROL: A STUDY OF EAST ASIAN FIRMS

Felix J. Lopez-Iturriaga, Juan A. Rodriguez-Sanz
ABSTRACT. We study whether the corporate growth opportunities result in an asymmetric effect of the corporate financial leverage and the corporate dividend policies on the value of the firms from eleven East Asian countries: Hong Kong, Indonesia, India, Japan, South Korea, Sri Lanka, Malaysia, Philippines, Singapore, Thailand, and Taiwan. Our results corroborate the dual role of the corporate debt and the dividends. When firms lack growth opportunities, they alleviate the problem of overinvestment. But, when firms have growth opportunities, they exacerbate the problem of underinvestment. Our results also suggest that legal and institutional environment can module this effect. Better legal protection of investors reduces the disciplinary role of financial decisions. Considering the importance of capital markets, we find that debt and dividends are less influential in countries with more active capital markets. Finally, there are some firm-specific features, such as the nature of controlling shareholders (e.g., the ownership concentration and the identity of these shareholders), which modify the relevance of debt and dividends in Asian firms.
KEYWORDS: capital structure, dividends, East Asia, growth opportunities, Law & Finance approach, ownership structure.
JEL classification: G32, G35, M48.