Transformations in
Business & Economics
© Vilnius University, 2002-2013
© Brno University of Technology, 2002-2013
© University of Latvia, 2002-2013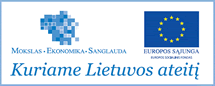 Article
FACTORS INFLUENCING THE CONSUMPTION OF PRODUCTS AS PROPOSED BY CULTURAL ORGANIZATIONS

Aiste Urboniene, Virginija Jureniene
ABSTRACT. Cultural centre is one of very few cultural organizations which are developed on a national basis, having few analogues in other countries, thus, gaining particular significance in supporting ethnical culture and proposing cultural products to society. However, a question may be raised, whether cultural centres under conditions of finite resource are able to meet cultural demands of local residents. Thus, a scientific issue analysed in the article is motives that encourage society members to consume cultural products proposed by cultural centres, thus, strengthening the role of educational activity of cultural centres. The quantitative and qualitative research conducted in cultural centres of 8 border regions - Kybartai, Pagėgiai, Svenčionys, Lazdijai, Pelesa, Rimdziūnai, Sovetskas and Gusev, enabled to identify cultural demands and factors of community members of these cultural centres, motivating the consumption of cultural products. Estimating different circumstances of the activity of Lithuanian cultural centres and cultural organizations operating in Russian and Belarus frontier zones (Lithuanian cultural centres, Lithuanian immigrant communities and cultural houses) a comparative approach revealed basic similarities and differences of motivation of local residents, creating premises for the improvement of the management of these processes.
KEYWORDS: cultural centres, motivation, cultural products, Lithuania.
JEL classification: L30, Z18.