Transformations in
Business & Economics
© Vilnius University, 2002-2013
© Brno University of Technology, 2002-2013
© University of Latvia, 2002-2013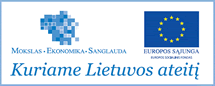 Article
DEVELOPMENT OF THE LEGISLATIVE REGULATION OF THE TAXATION OF INCOME OF NON-RESIDENTS IN TRANSITIONAL ECONOMIES - THE CASE OF THE CZECH REPUBLIC

Karel Brychta
ABSTRACT. The object of this paper, which was written with the financial support of GA ČR as part of grant-aided project 402/09/P469, is to describe and to assess the development of the legislative regulation governing the criteria of taxation of income of tax non-residents (individuals) in the Czech Republic for the period 1993 - 2009. It is based on a comparative analysis of selected relevant provisions of the Income Tax Act. Apart from assessing the changes of basic legislative regulations such as the definition of the criteria of tax non-residency, attention is given to defining incomes from sources in the territory of the Czech Republic, to the system of taxation of tax non-residents, as well as to the process of the inclusion of the Czech Republic into the European Community and its influence on the legislative regulation in question.
KEYWORDS: Czech income tax act, natural persons, non-resident, taxation, European Union, the Czech Republic.
JEL classification: H24; K34; P29.