Transformations in
Business & Economics
© Vilnius University, 2002-2013
© Brno University of Technology, 2002-2013
© University of Latvia, 2002-2013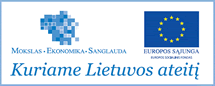 Article
Does the Textile Industry Increase Economic Growth?

Tiago Neves Sequeira, Fabio Azevedo
ABSTRACTIn this article we assess the effect of specialization on economic growth in different manufacturing sectors. We consider the effects of Textile, Chemicals, Machinery and Equipment, Automobile and Aeronautics and Electronics industries. We found positive effects of specialization in Electronics. However, surprisingly, the Textile industry is the one that mostly enhances economic performance. Specialization indexes in the other industries have no significant effect on economic growth.
KEYWORDS: manufacturing sectors, economic growth.
JEL classification: Q56; O50.