Transformations in
Business & Economics
© Vilnius University, 2002-2013
© Brno University of Technology, 2002-2013
© University of Latvia, 2002-2013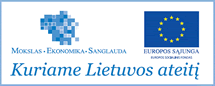 Editorial
JEL classification: Y20.
Transformations in Business & Economics (TIBE) journal continues in providing a focused outlet for high quality research in the ever-expanding area of Development Economics in the field of Social Sciences and related disciplines. The field research should not be limited by any narrow conceptualisation of development economics, but embraces interdisciplinary and multi-facet approaches to economic theory, business management, marketing, as well as general transformations in the economic, social-cultural, ecological, technological, competitive, demographic and political-legal environment.
Therefore, we expect original and authentic manuscripts, never published before in any format and not submitted to any other publishing institution, which are based on fact-centred research to establish economic and business management regularities, where the theory is motivated by substantiated empirical findings, where disciplined application of economic principles is used to explain and predict the real-world behaviour of organisations, markets and industries. We will continue to seek for:
empirical studies, which provide convincing and significant findings of fact. Careful establishment of an interesting or puzzling empirical regularity is of value to the field if the author has a convincing explanation for the phenomenon;
theoretical studies, which stress relatively robust ideas, and combine theory with a sense of empirical magnitudes, presenting fresh viewpoints and theoretical perspectives, new literature overviews and concept classifications, where a systems' approach is a central focus of the research;
explanatory research studies about a firm, an industry, or a business practice according to economic principles. Such a case study must go well beyond the purely descriptive by illuminating the ways in which industry practice and institutions can be understood in terms of economic principles. Factors that resist economic explanation also should be identified.
The current issue of TIBE presents guest and special editorials, based on case studies of Lithuania and Malaysia. The issues related to the importance of energy efficiency for the state economic policy and individual saving in the context of an emerging market were raised. According to the guest editorial (J. Bumelyte and B. Galiniene) it can be concluded that the potential for energy saving in buildings is significant and can substantially contribute to numerical efficiency increase in the total global energy savings context. The special editorial – N.S.A. Mahdzan (Malaysia) S. Tabiani (Iran) – presented their findings on influence of financial literacy on individual saving and the case of Malaysia had revealed, that policymakers should increase financial literacy of households by implementing various financial education programmes, to further influence saving rates at the national level, because of saving regularity, gender, income and educational level having positive impact on the probability of saving.
The current issue of journal presents articles by groups of scholars from the Spain, Slovenia, Poland, Georgia, Turkey and Lithuania.
The group of scholars had focused on important issues in transition economies. They had investigated such problems as current barriers that hinder the development of entrepreneurial skills in economies with a reference to Georgian economy; changes in Personnel/Human Resource Management departments functions and their professional competences, which are caused by transformation of the labour market; changes that followed the accession to the European Union and the developmental potential of farms, which specializing in milk production in Poland and Lithuania.
The global partnership for development was discussed in context of achievement of the Millennium Goals, macroeconomic vulnerability, sustainability and created leading economic index.
The economic evaluation of Slovenian, Hungarian and Czech stock markets was made using ARFIMA processes and then tested via the Kwiatkowski-Phillips-Schmidt-Shin (KPSS) (1992) test. Two alternative methods were applied for analyses of Lithuania's tax, quantifying revenue elasticities against macroeconomic tax bases and against GDP.
Transformations in Business & Economics (TIBE) journal's editorial office would like to correct the typographical (clerical) error, which has been left at issue TIBE Vol. 11, No 3 (27), p.15 and p.17. The article "Efficiency of the Ecological Tax Reform: the Case of Lithuania" co-author's surname is not Tamosiunaite, but Tamasauskaite.
Prof. Dr. (HP) Dalia Štreimikienė
Editor-in-Chief