Transformations in
Business & Economics
© Vilnius University, 2002-2013
© Brno University of Technology, 2002-2013
© University of Latvia, 2002-2013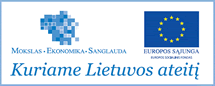 Article
Building Leading Economic Index: A Case Of Lithuania

Donatas Pilinkus, Akvile Neimontaite
ABSTRACT. This paper aims at building a Leading Economic Index for Lithuania. The Index was mostly created according to the methodology originally invented by the Organisation for Economic Cooperation and Development (OECD). During the analysis 164 time series were tested and 16 of them passed the inspection and showed leading properties in respect to the reference series, i.e. Index of Industrial Production (IIP). Leading Economic Index was created from the six best functioning time series and on average showed leading ability of six months. As in earlier scientific papers on the same topic some issues with data collection and analysis occurred, but the achieved results greatly fit the standards set for other countries and they do not make such big influence on the quality of the created index as previously.
KEYWORDS: leading economic index, time series, index of industrial production, Lithuania.
JEL classification: C43, C82, O11, P2.