Transformations in
Business & Economics
© Vilnius University, 2002-2012
© Brno University of Technology, 2002-2012
© University of Latvia, 2002-2012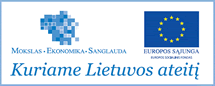 Article
Transfer Pricing Model for Tax Payers and Tax Administrators

Jonas Mackevicius, Martynas Novikovas
ABSTRACT. This paper reveals the universal transfer pricing model which includes the methodology for application of the transfer pricing methods to be used by tax payers for setting the arm's length price as well as the methodology for controlling the transfer prices by tax administrators. This transfer pricing model is applied in the management services transaction that was chosen by authors for the illustrative purposes in this paper.
KEYWORDS: transfer pricing, arm's length principle, tax payers, tax administrators.
JEL classification: K34, F23.