Transformations in
Business & Economics
© Vilnius University, 2002-2012
© Brno University of Technology, 2002-2012
© University of Latvia, 2002-2012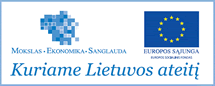 Article
Evaluating Effectiveness of Airport Logistics System as a Driver of Firm's Competitiveness: Empirical Evidence for Peripheral Areas

Alessandro Basile
ABSTRACT. During the last two decades, research has provided evidence that the increase of airport logistic systems plays a central role in determining social and economic regional competitiveness, demonstrating that the airport's proximity has an impact on urban assets, agglomeration economies, urban infrastructures, saving cost factors, development policies. Also firm's competitiveness related to external drivers, mainly which of Small and Medium Enterprises (SMEs), has constituted a very interesting research field over the past 20 years. Nevertheless, quite few researchers in management have investigated the effectiveness of airports as logistics actors and external logistics providers to improve firm's competitiveness. This study attempts to deepen the effectiveness of the impact of airport logistics on firm's competitiveness in peripheral regions through an empirical analysis on entrepreneurs and managers. An empirical survey of 77 Sicilian companies has verified eight drivers of airport impact and reaches valuable conclusions for airports, managers, entrepreneurs and policy makers.
KEYWORDS: airports, air logistics, firm's competitiveness, competitive implications, entrepreneurial development, economic impact.
JEL classification: M20, M21, M29.