Transformations in
Business & Economics
© Vilnius University, 2002-2012
© Brno University of Technology, 2002-2012
© University of Latvia, 2002-2012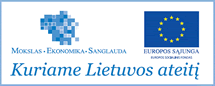 Article
Efficiency of the Ecological Tax Reform: the Case of Lithuania

Remigijus Ciegis, Egle Tamasauskaite, Rasa Pusinaite
ABSTRACT. The aim of this paper is to estimate the demand and abilities of Lithuania to impose Ecological Tax Reform. The paper theoretically analyses the conception, aims and features of Ecological Tax Reform. This paper also analyses intended consequences of Ecological Tax Reform and practice of other countries implementing it. Also the evaluation of Lithuania's demand for entering Ecological Tax Reform in the context of the EU countries was carried out.
The last chapters of the paper is dedicated to the discussion upon the vulnerability of Lithuanian economic activity caused by entering Ecological Tax Reform and the importance of labour, export and energy intensities in terms of ecological tax reform. The paper concludes that Ecological Tax Reform should be launched gradually, maintaining the revenue neutrality. This tax reform should be easily managed, internationally harmonized and combined with other measures. Entering Ecological Tax Reform in Lithuania, one should consider the ability of adjustment of the most vulnerable spheres of economic activity to Ecological Tax Reform and the ability of those spheres not to discount the possibility of exemption.
KEYWORDS: ecological tax reform, green budget reform, sustainable development, costs, revenues.
JEL classification: Q01, Q54, Q56.