Transformations in
Business & Economics
© Vilnius University, 2002-2012
© Brno University of Technology, 2002-2012
© University of Latvia, 2002-2012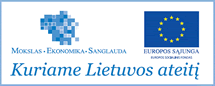 Article
Do the Cluster Locations Really Matter to Regional Performance? Evidence from the Tourism Industry

Joao Ferreira, Cristina Estevao
ABSTRACT. Clusters, their roles and relevance, have been subject to various theoretical and practical approaches within the worldwide framework of regional economic development over the course of the last decade. There are many studies on cluster location in diverse contexts and serving to demonstrate the enormous interest and the presumed impact on company economic performance. However, the majority of studies undertaken in this field do tend to ignore some of the fundamental methodological aspects inherent to identifying and capturing the operational functioning of clusters. This research project aims to contribute towards greater understanding of the operational workings and locations of clusters and how best to evaluate their performance in the sector, issues relatively overlooked by the literature in terms of the tourism sector. In accordance with a quantitative methodology, our results demonstrate how various different cluster locations return different levels of performance.
KEYWORDS: tourism, clusters, mapping, economic performance, competitiveness of Portugal.
JEL classification: D20, D21, L25, M21.