Transformations in
Business & Economics
© Vilnius University, 2002-2012
© Brno University of Technology, 2002-2012
© University of Latvia, 2002-2012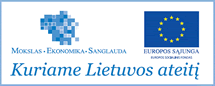 Article
Development of Vilnius Creative Industries by Promoting Clustering

Jurate Cerneviciute, Rolandas Strazdas, Zilvinas Jancoras
ABSTRACT. This article studies the feasibility of Vilnius creative industry (CI) sector development by promoting enterprise clustering and creating favourable conditions for the expression of creativity. It discusses the selection of creative industry enterprises using the Classification of Economic Activities (NACE). Spatial distribution of CI enterprises, their economic potential in the domestic and international market and reasons impeding cooperation between enterprises and organisations were assessed on the basis of data provided by Statistics Lithuania and surveys. The article groups and highlights the problem areas of CI sector development and provides recommendations on the promotion of long-term development of Vilnius city creative industries.
KEYWORDS: creative industries, innovation, clustering, promotion of creativity, Lithuania.
JEL classification: O10, O31, O49, P2.