Transformations in
Business & Economics
© Vilnius University, 2002-2012
© Brno University of Technology, 2002-2012
© University of Latvia, 2002-2012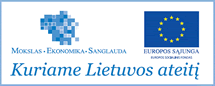 Article
Business Model Transformation in the Mobile Industry: Co-Creating Value with Customers

David Lopez Berzosa, Jose-Angel Miguel Davila, Carmen de Pablos Heredero
ABSTRACT. The purpose of this paper is to provide a formal conceptualization of emerging mobile ecosystems as value-creation networks and characterize the role played by external developers in the evolution of these networks. This paper contends that firms competing in markets subject to high rates of technological change and market uncertainty must incorporate external resources into their business models in order to enact dynamic capabilities.
An empirical study focusing in the mobile industry confirms that external developers are paramount to absorb external knowledge and transform it into knowledge of explicit nature and, therefore, of high value for other participants in the network. In this sense this paper finds evidence on the influence that external developers, conceptualized as Lead Users (VonHippel 1986), exert on firms' ability to compete in two-sided markets exhibiting strong network effects.
This paper finds that there exist a strong relationship between the ability of the sponsoring firms to extract profits and the level of participation of external developers into their networks.
KEYWORDS: mobile industry, multinational companies, production management, innovation, network effects.
JEL classification: C33, L23, L63, O32.