Transformations in
Business & Economics
© Vilnius University, 2002-2012
© Brno University of Technology, 2002-2012
© University of Latvia, 2002-2012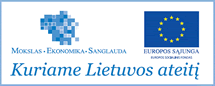 Article
Application of Domain Specific Language in Information System Development Process, the Case of Lithuanian Forest Cadastre Integrated Information System

Tomas Danikauskas, Rimantas Butleris, Vigintas Sakys
ABSTRACT. The main issue discussed in this paper is the development of a versatile method for business data querying using business domain native concepts. The paper describes a case of Lithuanian Forest Cadastre Integrated Information system development using ODRES method for requirements specification and IS design. The extension of ODRES method has made development of data filter parameters setting and data querying DSL during the IS design phase possible. The proposed approach ensures efficient information system maintenance in a dynamic and consistently fluctuating business environment.
KEYWORDS: domain specific language development, requirements specification method, information flows specification, DSL and software engineering integration, information system design.
JEL classification: C88, L25, L73, Y80.