Transformations in
Business & Economics
© Vilnius University, 2002-2011
© Brno University of Technology, 2002-2011
© University of Latvia, 2002-2011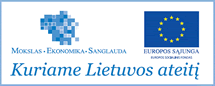 Reviews on International and National Conferences & Seminars
"Social, Economic and Managerial Restructuring of Companies: Building Partnerships and Changing Images"
Reviewer:

Phd student Ingrida Griesiene, Vilnius University, Lithuania

JEL classification:

Y80
Title of the International Scientific Workshop:

7FP Project PRORES Scientific Workshop "Fact and Figures of Company Restructuring and Social Consequences of Restructuring"

Organiser(s):

Microeconomics Department, Faculty of Economics and Management, University of Szczecin, Poland - project PRORES coordinators for 2011-2015

Date:
09 - 11th October, 2011
Venue:
Kulice, Poland
Language:
English, Russian, Polish
Contact person(s):
Co-ordinator of the conference:
Hab.Dr. Tomasz Bernat, University of Szczecin, Poland
Tel.: (mobile) +48 609 45 08 08,
E-mail:
E-mail:
Workshop material:
Speakers' presentations and DropBox environment for material placement.
Please, read the full text in the international journal of scholarly papers.