Transformations in
Business & Economics
© Vilnius University, 2002-2011
© Brno University of Technology, 2002-2011
© University of Latvia, 2002-2011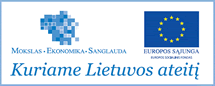 Article
Success in Economic Transformation of the Czech Beer Industry and Its Social Costs and Benefits

Karel Janda, Jakub Mikolasek
ABSTRACT. This study analyses the recent development in brewing industry in the Czech Republic, its effect on consumers and economic impact of beer-consumption on the society as a whole. We provide a description of possible costs and benefits connected with beer production and consumption. Both tangible and intangible costs of beer consumption to the society seem to outweigh production benefits. In order to provide a quantitative recommendation for possible increase of beer taxation we consider the beer consumption by abusers and non-abusers.
We find that in order to maximize the welfare of society government should take such measures, which would raise average beer price by from 3.5% to 36%, depending on our assumptions on behavior of beer abusers and non-abusers.
KEYWORDS: beer, price elasticity, social costs, tax, the Czech Republic.
JEL classification: D12, H21, I18, L66.