Transformations in
Business & Economics
© Vilnius University, 2002-2011
© Brno University of Technology, 2002-2011
© University of Latvia, 2002-2011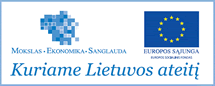 Article
Comparative Analysis of FDI Incentives in New EU Member States

Algirdas Miskinis, Martina Mikneviciute
ABSTRACT. The study discusses issues related to a host country's incentives used to attract foreign direct investment in the new EU countries. The aim of the research is to ascertain and compare investment incentives to attract foreign investment in different countries. The main tasks of the paper are to explore the application of FDI incentives and to assess their impact on investment volumes. The research is based on three step methodology that reflects first the scope and composition of incentives, attractiveness of FDI incentives as perceived by MNCs, and the view of experts on incentives in Lithuania. The research revealed that FDI has no linkages with the scope of FDI incentives offered by a host country. It was also confirmed that financial incentives have a greater impact than fiscal incentives or special economic zones (SEZs) on an investor's decision.
KEYWORDS: foreign direct investment, financial incentives, fiscal incentives, special economic zones, the EU.
JEL classification: F2, P2.