Transformations in
Business & Economics
© Vilnius University, 2002-2011
© Brno University of Technology, 2002-2011
© University of Latvia, 2002-2011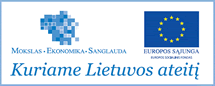 Article
Advanced Tools for Community Value-Based Change: CSR Integrated Balanced Scorecard Systems

Rita Vilke
ABSTRACT. This article aims to explain the newly developed model of corporate social responsibility (CSR) values integrated Balanced Scorecard (BS) for local governments, which may serve as an advanced effective strategic management tool, fostering local community values-focused change. Research design is based under qualitative methodology, aiming to elucidate basic confusing concepts, explain strategic approach towards CSR by incorporating it into one of strategic management tools and empowering for actual changes through local governments. It is argued in the article, that CSR no longer simply affects relationships between businesses and society. It has become a way of rethinking the role of all organizations, and even local governments in society, which takes governance and sustainability as its core values and can change the focus of CSR public policies under community needs through adopting CSR integrated BS. Local governments are recognized as closest intermediaries between community needs and central government. Broader discussions and arguments under developed model's practical applicability issues in any organization are provided.
KEYWORDS: corporate social responsibility (CSR), balanced scorecard, community values, local government.
JEL classification: F23, F41, F59.