Transformations in
Business & Economics
© Vilnius University, 2002-2011
© Brno University of Technology, 2002-2011
© University of Latvia, 2002-2011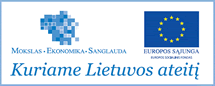 Article
A Market Perspective of Aligning University Business Education in Transition Countries with the Emerging Globalisation of Higher Education

Milan Jurse
ABSTRACT. The purpose of this article is to explore the implications of higher education globalisation and institutional changes in Europe in terms of their influences on the position of public business education in their local setting in Central and Eastern Europe. We analyse key institutional developments that frame the emerging European Higher Education Area and synthesize their influences on higher education in transition countries. With increased importance of knowledge for competitiveness of European businesses the traditional 'public good' paradigm is being replaced by a 'marketable goods' view. As university business schools in transition countries are particularly exposed to competition in the business education market and serve as key business knowledge providers to future generations of managers, we present a consistent model for the requisitely holistic and strategic management of business education institutions that enables managers to better align their institution with the challenges of an increasingly competitive market in business education.
KEYWORDS: business school, globalisation, Bologna process, strategy, transition countries.
JEL classification: H41, I21, I28, M31, L14, P2.