Transformations in
Business & Economics
© Vilnius University, 2002-2011
© Brno University of Technology, 2002-2011
© University of Latvia, 2002-2011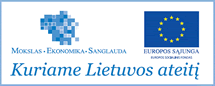 Article
Managerial Values and Employee Commitment in a Cultural Context

Ruth Alas, Nancy Papalexandris, Katrin Niglas, Eleanna Galanaki
ABSTRACT. The current article is based on data from two phases of the Global Leadership and Organizational Behaviour (Globe) cross-cultural study. The research questions that this paper attempts to explore look at how cultural dimensions predict values held by top managers and how managerial values in their turn influence subordinates' commitment.
Our research indicates that the way managers consider economic indicators, corporate social responsibility (CSR) and fairness issues, could be predicted by cultural dimensions. Of all cultural dimensions studied, future orientation and humane orientation proved to be the best predictors for managerial values. On the other hand, the degree to which top managers value the welfare of the local community and nation, ethics and the economic effectiveness of their company, influences positively their employees' motivation and organizational commitment. Results point to the universality of certain values and the need for top management to communicate them effectively in today's global environment.
KEYWORDS: values, commitment, culture, Estonia, Germany, Greece and Romania.
JEL classification: M14, M19, P2.