Transformations in
Business & Economics
© Vilnius University, 2002-2011
© Brno University of Technology, 2002-2011
© University of Latvia, 2002-2011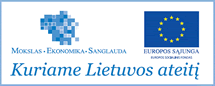 Article
Knowledge-Based Approach to Business and IT Alignment Modelling

Audrius Lopata, Martas Ambraziunas, Saulius Gudas
ABSTRACT. The main scope of the research is to improve the alignment between Business and IT domains. The article concerns deployment of Strategic Alignment Model's Strategy Execution Perspective using Knowledge Based and Model Driven Information System Engineering approaches. It will ensure efficient IT and Business alignment process by reducing impacts of human factor.
KEYWORDS: business and IT alignment model, strategic alignment model, knowledge- based information system engineering, model driven architecture, enterprise Meta-model, UML.
JEL classification: M15, Y80.