Transformations in
Business & Economics
© Vilnius University, 2002-2011
© Brno University of Technology, 2002-2011
© University of Latvia, 2002-2011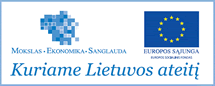 Article
Business Intelligence Tools and Technologies for the Analysis of University Studies Management

Vigintas Sakys, Rimantas Butleris
ABSTRACT. In the first decade of the 21st century development of business intelligence tools and technologies keep clear tendency – if until nowadays it has been used only by large and rich companies, hence today it started to be used by small and midsize enterprises and organizations. In this article application of these tools and technologies for improvement of university study management is discussed. The advantages of main enterprise activity analysis tools and components – data warehouse and data marts – are presented and also various client access and analysis tools are listed in the beginning of the article. To begin at various queries and reports, and finishing at multidimensional analysis with online analytical processing cubes, dashboards and other information visualization techniques.
Usage of business intelligence tools at Kaunas University of Technology (KTU, Lithuania) is discussed at the end of the article. Business intelligence studies and established educational research laboratory presented. Examples of KTU Faculty of Informatics student data analysis results collected using business intelligence tools and technologies are given.
KEYWORDS: university study management, data warehouse and business intelligence, dashboard and scorecard, data mining, Lithuania.
JEL classification: M10, M15, P2.