Transformations in
Business & Economics
© Vilnius University, 2002-2011
© Brno University of Technology, 2002-2011
© University of Latvia, 2002-2011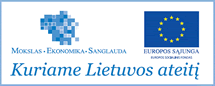 Article
Review of the Multiple Criteria Decision Making Methods, Intelligent and Biometric Systems Applied in Modern Construction Economics

Oleg Kaplinski, Laura Tupenaite
ABSTRACT. It is proved that construction sector plays an essential role in the economic development of a country. One of the greatest challenges in the modern construction economics is efficient decision-making in particular situations. Contemporary decision-making problems can be solved by applying multiple criteria decision support methods, modelling procedures as well as various IT supported systems. Currently, a built environment is characterized by the intensive creation and use of information, knowledge and automation applications (software, knowledge, expert and decision support systems, and neural networks). It is commonly agreed that use of these applications will significantly speed up processes in construction sector, improve the quality of the built environment, value of decisions made and decrease the overall cost of a built environment's life cycle. The article presents a review of scientific work of Professor Arturas Kaklauskas on decision support methods, modelling, intelligent and biometric systems in the field of modern construction economics.
KEYWORDS: construction economics, MCDM, intelligent and biometric systems, review, Arturas Kaklauskas.
JEL classification: C30, C88, L74, O11, Y30.